Dear Reader,
I wanted to share with you a few highlights of a recent trip to my birth place, Kansas City. My family moved to Indiana before my second birthday, and growing up we made several trips back to our motherland each year. Over the years I have come to know and love a few of K.C.'s thrift stores and make it a point to visit my two favorites,
The MAJ-R THRIFT
and
The DAV Thrift Store
, every time I'm in the area. A small army of family members usually accompanies me.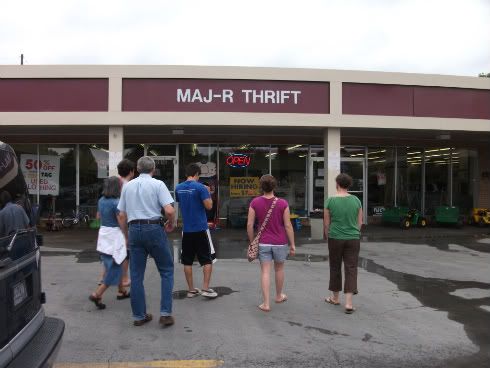 It's a family tradition.
I will gladly serve under MAJ-R THRIFT.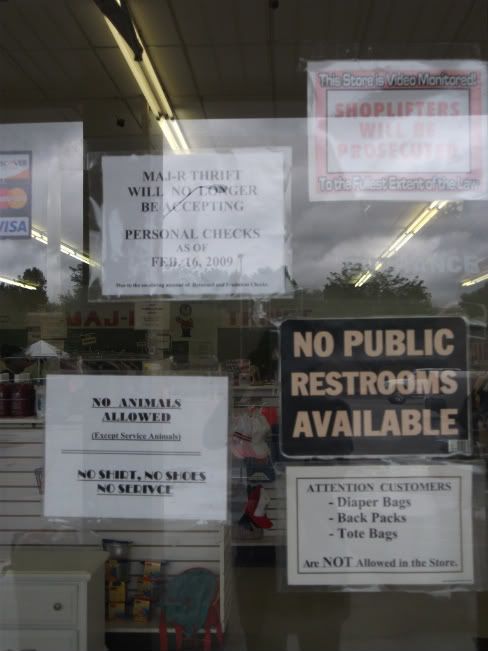 One challenge here is that there is no public restroom. Just remember to think ahead, and don't drink a lot of fluids that day if you plan on staying awhile.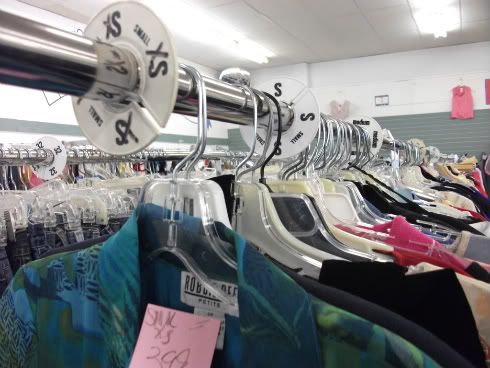 My favorite perk to shopping at the MAJ-R is that
their
clothing is organized by size, and within the size, by color! It's the most organized thrift store that I can recall.
This is my favorite item that I did not purchase at the MAJ-R.
And now it's time for show-and-tell in the parking lot. I found a planner, a scarf and sunglasses, and BB found two lovely old spoons, and a stainless steel toaster!
If you ever find yourself in Kansas City, don't forget about old MAJ-R THRIFT or the DAV. They won't let you down.
With love, Laura