Wedding season is in full swing, and I came across a fantastic secondhand happening recently at the wedding of Brittany and Wes (Incidentally, I bought a beautiful blue vintage bike from Wes last summer). Brittany's dress and shoes were both found at Value World for the bargain prices of 14.99 and 4.99. Wes' attire was found at an estate sale.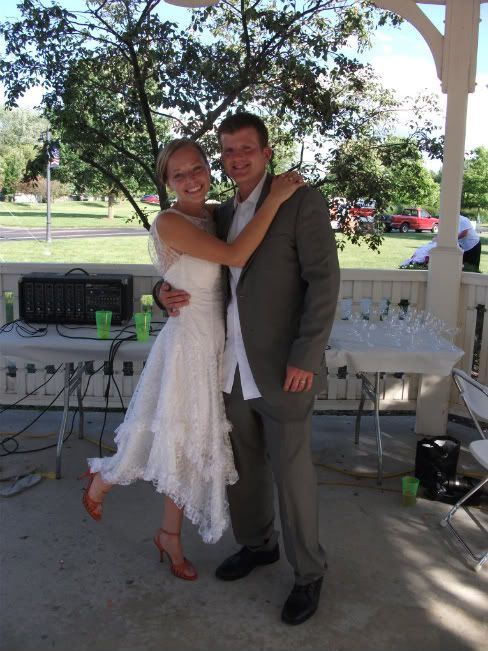 Congratulations to this happy (and thrifty!) couple! As they say, the couple that
secondhands
together, wears wedding bands together. Alright, so I just made that up on the spot, but maybe one day it will work it's way in to common use.