I have neglected to post some big news: I'm engaged! The past few months have been a whirlwind as Alex and I have been planning our September wedding! Now that I'm [finally] engaged, I can tell you about my 2009 127 finds!
My finds can be summed up into two words: milk glass. As you can see in these photos, I bought quite a few milk glass vases! I plan to fill them all with beautiful yellow flowers and place them on the tables for our reception!
I also found a towel holder thing, some expired film, and two gorgeous Pyrex pitchers! I still have to hang the towel holder in my soon to be apartment, but the film has been used and the pitchers have a lovely home in the kitchen.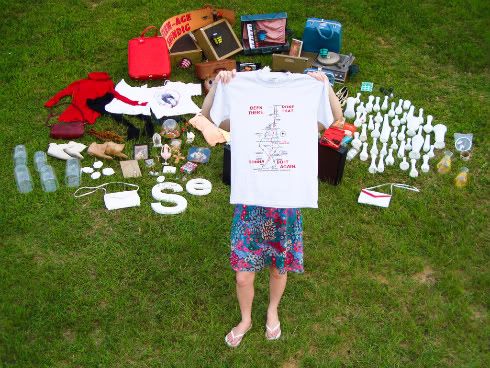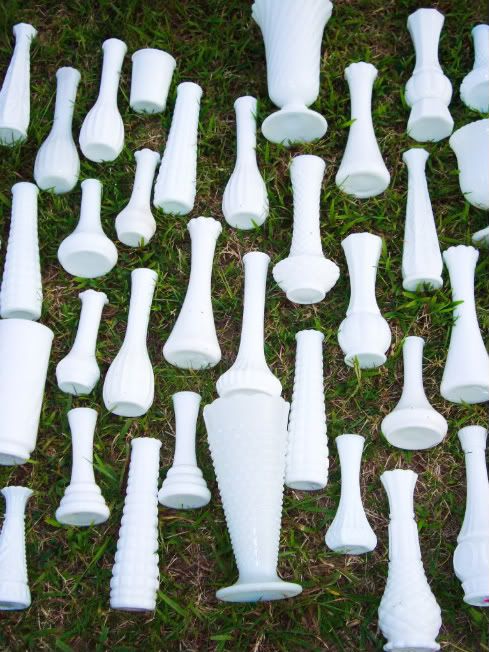 My favorite shopping experience for 2010 was when I asked a guy about the price of two vases. He replied with a price I was not willing to pay and my instant response was to say "what?" in a very girly voice… I then told him how the same thing was much cheaper down the street. With a smile he said, "well you should have got it down the street then" I told him I had!!! I asked him if he would make me a deal and threw out some price that was cheaper then what he had said (but not at all cheaper than what I had paid down the street) and he happily agreed with an "oh all right". By this time several older men were around listening to our conversation. Someone pointed out that if he was "cute and smiley" maybe he could get some better deals! -Erika